An e-procurement platform portal for Applegate that increased performance and resilience
Creating and integrating a new e-procurement platform for the business, in collaboration with the in-house team
Talk to us
Understanding the challenge
Applegate operates a B2B directory site, used by businesses across the UK to find suppliers for goods and services. They wanted us to help add a new dimension to the directory site, in the form of a suite of e-procurement tools, which would enable buyers to make targeted requests for quotations (RFQs) and suppliers to give targeted responses.
We were also tasked with integrating the platform with the other systems used by Applegate. The existing directory site uses a range of technologies, written over several years, and so seamlessly integrating these existing components while still taking advantage of the newest technologies presented some interesting technical and design challenges. As well as this, we needed to make sure that Applegate's site could stand up to the increased load expected upon release of the new tools, without affecting its performance.
Consultation and Project Planning
We began with a technical review of Applegate's software estate, which included a set of recommended changes to the existing technology stack. We then worked collaboratively with Applegate to refine and prioritise the specification of the e-procurement suite, building up a project plan that maximised value for money and minimised risk.
"The Applegate project was a great experience to work on, from the technical challenges that expanding the functionality of an existing system provides, to the close collaboration we had with the Applegate team. It's always very rewarding to see a project go live and make an impact for your client's business, and their customers."
Ric Meal, Technical Lead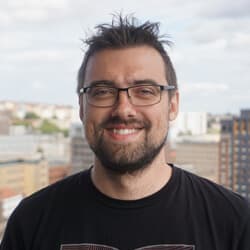 Developing the software solution
The development phase then began in earnest and was a shining example of Agile done well. We worked in a mixed development team alongside Applegate's in-house staff to develop the new functionality in an iterative, flexible manner. We provided project management and development capabilities to do the bulk of the work, with Applegate providing a dedicated Product Owner and some developers.
This mixed profile maximised the team velocity, leveraged existing system knowledge, and ensured that Applegate's internal team was in the perfect position to take on maintenance of the system after delivery. Applegate's Product Owner was very closely involved throughout the development process, spending significant time on site with our team.
We delivered the project to a fixed cost and timescale, but with a variable scope. This meant that the project team could respond to new ideas and changing demands, but also that we could ensure that we were always delivering the functionality that resulted in the best business value for Applegate
The project launched with huge success. Applegate made a 'soft launch' with minimal publicity, and within a month it was already getting over double its first-year target number of RFQs per week! Not only that, Applegate also attracted usage from major institutions around the world, including SpaceEx and Airbus, and handled RFQs for a range of goods and services, from flight simulators to power supplies.
The success of the e-procurement suite hinged upon a very strong user experience. It needed to be simple and usable on mobile, tablet and desktop, with no training necessary. By making use of modern front-end technologies and responsive design techniques, we were able to deliver a slick and clean client-side user interface for workflows such as generating RFQs or creating quotations.
The project was a resounding success for both companies, thanks to the close collaboration throughout, which allowed us to deliver real business value quickly and efficiently. Applegate now has a solid e-procurement platform upon which it can continue to build and attract businesses.
"Ghyston is set apart from other companies by its truly collaborative approach, transparent communication and above all by the quality of its staff."
Stuart Brocklehurst, CEO of Applegate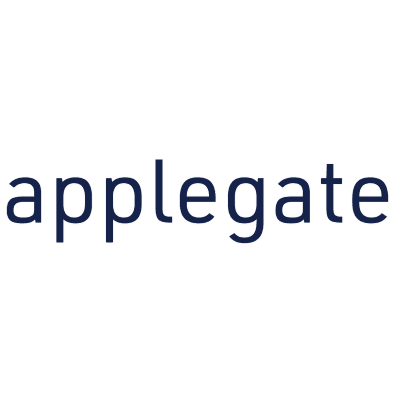 Want to discuss a project?
If you like what you see and would like to find out how our friendly giants can transform your business through brilliant software, please get in touch.
Talk to us