Custom software development for your greatest challenges
Our Process
Whether your goal is to do something new, to increase process efficiencies or to improve customer experience, we develop bespoke solutions to make it happen. From mobile apps and highly functional websites to complex systems which underpin your business, we can give you the competitive edge. Working across multiple sectors, using the latest and greatest technologies, we design and deliver business changing software. With quality at our core, we always have your future in mind and build solutions that will last and grow with your business.
Talk to us
Our custom software solutions designed around you
What kind of software solution do you need?
A business case for a software project
We turn your business goals into tightly defined and documented requirements. Our experienced project experts help to estimate costs and timescales, create a strong business case, and kick-start a successful project.
Code review
With a critical eye for detail, we will dig into your code base and report back on its maintainability, security, and whether it follows industry best practice in areas such as automated testing, and continuous integration and deployment.
A roadmap for replacing a legacy system
We'll explore what your legacy system is doing and where it needs to be in the future. With experience across a range of technologies, we offer practical solutions with your business objectives always at the centre.
Solving a business problem through technology
There's nothing our consultants love more than to creatively solve business problems. We aren't limited to bespoke development solutions, we look deep into your processes and apply our extensive knowledge of different technologies, off-the-shelf tools, and best practice solutions across many industries.
Agile training for my in-house development team
With vast experience of collaborating with in-house teams moving to Agile practices, we understand how to tackle the challenges faced when making this transition. We can help you to implement new ways of working into your organisation through co-working, training and mentoring.
Replace a legacy system
We love the opportunity to create systems that are more powerful and easier to use. It's often the smallest details in the legacy system, and how people interact with it, which are crucial to the success of a new build. Our developers will question each intricate detail until they have all the pieces of the jigsaw puzzle to make a perfect picture.
Streamline a business process
Bringing our experience in many techs and across many industries to the table, we will explore cost-effective options on how you can best make use of software to help your business grow. Attention to detail really counts here; a small tweak can make the biggest difference.
Extra help through a busy period
Our development team were hired on their ability to quickly pick up different techs and be productive in new teams. We are happy to work as an independent scrum team, or to fully integrate ourselves with your developers in a mixed team.
Develop an industry revolutionary idea
We bring insights from multiple industries to help you transform ideas into reality, using technology in innovative ways. Our collaborative Agile approach lets you see working software from the start, and to shape it as it is built and tested in the real world.
Remove reliance on spreadsheets
We will unpick your spreadsheet-based processes and introduce a host of new opportunities from new insights to greater collaboration with a new way of working. This could form the start of a new roadmap for your technological evolution!
Gain technical knowledge on a key application
Our support technicians will dig into the application and get an understanding of its fundamentals. We can then create a quick start guide for anyone using the application and train in house teams on how to support it.
Support through a sudden spike of work
Our agile support team can be reactive to your priorities and join your team whenever you need them; alternatively this resource can also be used proactively to add features or improve and de-risk areas of code.
Reliable availability of a business-critical application
Our retainer-based contracts guarantee availability of developers throughout business hours, without hiring your own full-time support engineer. The knowledge of your application is shared across our support team, plus you'll have access to Ghyston technical knowledge from across the business.
Replacing a legacy system piece by piece
We can work with you to replace a risky legacy system in stages, so you can maintain your business continuity in the process. This requires a delicate approach which we're able to achieve through our quality-centred development practices.
Your trusted software development partner
Why work with us
Our team are expert problem solvers and are confident in using a wide array of technologies to solve highly unique business problems. Being tech agnostic means that we trust the team leading your project to use their thorough understanding of your business to pick the best tech to get the right result for you.
Working in an agile way allows us to deliver the right solution for you, in the most efficient and effective way. Our experience tells us that requirements naturally evolve over the course of a project, so by taking this approach we can remain responsive and flexible to any changes that arise.
We build the software that businesses rely on, and we build it to last. During your project, we continually test and review the quality of our outputs. This preventative approach means any issue are quickly resolved and you have peace of mind at go live that your system is bug free. We are so confident in our quality that all our builds come with a guarantee.
The team working on your project will be made up of critical, curious and creative thinkers who are committed to developing the right solution for you. Only the best and brightest minds make it through our unique recruitment process meaning your software is in the best possible hands.
"Building a large-scale bespoke system is a risky undertaking for any business – and thankfully Ghyston made it straightforward for us. They have built us a custom solution that has delivered the promised business case benefits, on time with high quality code and little pain."
Mark Plant, Managing Director, ONEPOST
Find out more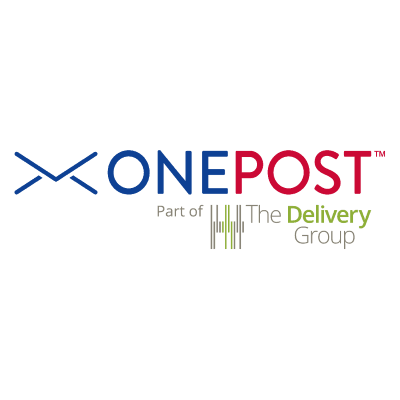 Here are some of the people you might meet.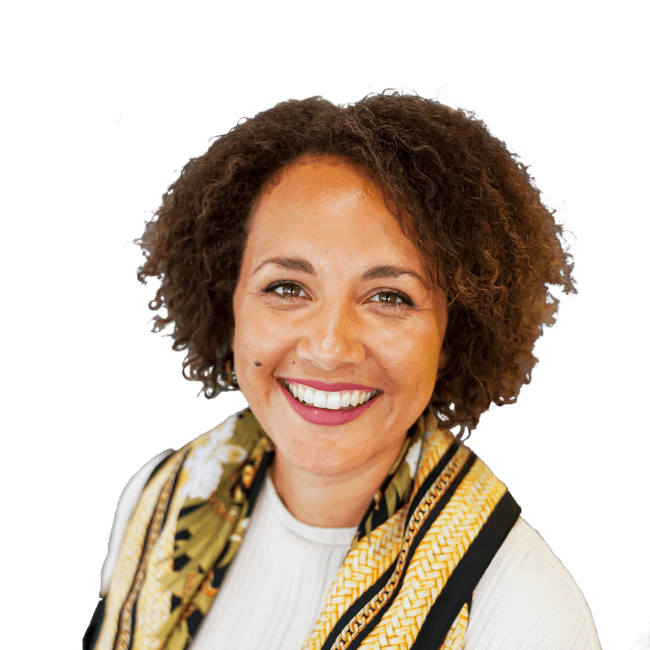 Here are some of the people you might meet.
Nickie Le Roy Chen, Head of Account Management
Nickie is an Account Manager with over 10 years' experience working across multiple sectors. Taking a consultative approach to all interactions, she enjoys being the voice of the customer with her key focus being to ensure that client's key business objectives are always at the forefront of all project decisions.
"Successful projects are founded on collaboration through excellent communication, and so I love being that conduit between the Client and the Ghyston team ensuring we are all working as one team towards a shared objective – creating a beautiful and functional piece of software! Supporting in this role ensures that we are able to cultivate long standing trusted partnerships with our clients and is why 85% of our work comes from repeat business."
See a project Nickie has worked on >
+40,000
days saved
The digitisation of the process has reduced the average time to receive tenancy returns from 9 days to 4 days per bed, meaning that the number of customers lost to competitors has reduced significantly.
Our software solution provided Unite Students with a booking management system for 8000+ beds.
The future-proof system resulted in increased efficiency, higher revenue and happier employees.
Find out more
Want to discuss a project?
If you like what you see and would like to find out how our friendly giants can transform your business through brilliant software, please get in touch.
Talk to us