Improving the operation of Team Liquid's internal development team
How we helped the top-performing e-sports organisation optimise their software development capacity
Talk to us
The Challenge of Betterment
Team Liquid is the leading e-sports organisation in the world, dominating results in a rapidly growing competitive arena. As part of their strategy for building a loyal fanbase to support their gametime performances they have their own fan engagement platform, Liquid+, built and maintained by their own software development team. That team, like Team Liquid as a whole, is distributed across the globe.
In the spirit of continual improvement that drives Team Liquid's competitive performance, both the business leaders and the development team themselves knew that they could perform better – providing a better experience for their fans, and delivering faster to a higher quality. They engaged Ghyston to help them accelerate on that journey.
Driving to the Heart of the Issues
Ghyston deployed a team of two consultants to conduct a systematic review of Team Liquid's development team and how they operate. The engagement began with an online survey of the team across a broad range of topics. The Ghyston consultants then conducted 1-on-1 interviews with senior stakeholders through to the team on the ground to gather the full spectrum of perspectives, alongside group workshops and shadowing regular team meetings (stand-ups, retrospectives, planning sessions, etc). From that broad base of understanding they then dove into specific areas of concern with targeted workshops, which included one on team structure and one on functional definition processes.
"It was a privilege to gain such deep insight into a team and organisation that is right at the forefront of a rapidly emerging field. We really enjoyed working with them to get everyone excited about realising their full potential and achieving the great results that everyone wanted."
Ric Hill, Client Strategy Director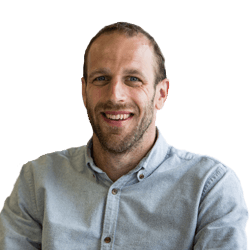 Throughout the process there was constant communication between the Ghyston consultants and the Team Liquid departmental leaders, which meant that some of the ideas and recommendations that emerged could be implemented straight away, before a formal report was delivered. The culmination of the engagement was a substantial report on the measures that could be taken to improve team performance, categorised by cost and potential impact, with a recommended order for implementing each of the tactics. The report was presented to the C-suite and departmental leaders.
Because the development team were listened to and kept engaged throughout the process, when the consultancy period ended change was already being embraced by all and there was a clear roadmap of next steps that everyone was excited about.
"Ghyston worked collaboratively with our team, from the senior execs to the developers on the ground, to really get under the skin of our challenges and opportunities. The recommendations they came up with were practical and helpfully prioritised to deliver improvements fast. Because of how they communicated openly throughout the process, we started to feel the benefits even before the first formal report was delivered."
Victor Goossens, CEO, Team Liquid
Want to discuss a project?
If you like what you see and would like to find out how our friendly giants can transform your business through brilliant software, please get in touch.
Talk to us