Working in partnership for a better solution
Breaking new ground in the Public Sector with Newton
Ghyston's Asset Management web application developed in partnership with Newton breaks new ground for the Public Sector
Talk to us
Understanding the challenge
Newton is a transformation and change implementation specialist, aligning data, processes, and people to solve complex challenges across the consumer, public, defence and infrastructure sectors. Ghyston has worked as Newton's development partner since 2016, providing Newton's teams with specialist technical resource and ongoing support on a range of projects.
Working in partnership with their client, Newton uncovered the requirement to implement an asset management tool to enable the client to forecast and optimise the distribution of assets. Newton realised that the key to this project was resolving the industry-wide issue of data analytics and forecasting tools being too complex to use and maintain for non-specialists.
With Newton's Data Modelling and consultancy expertise alongside Ghyston's technical abilities, the team designed and developed an innovative data-science tool to enable asset-availability-forecasting within an accessible, robust, secure, and future-proof web app.
This programme of work is projected to deliver multi-million-pound savings for the client.
"Ghyston and Newton share a similar ethos. We develop each other's skills and have a good time delivering the best possible value to the client; we successfully replaced a series of complicated excel sheets and python scripts with a highly secure, consistent, well-designed web app."
Luke Storry, Software Developer
Combined brainpower for a better solution
After building an initial prototype and model for their client, Newton wanted to elevate the software to enterprise-level quality, asking Ghyston to provide the skills, resource and experience to bring this to life. Our relationship, shared values and specialist technical expertise made us the ideal partner to be involved in this project working in collaboration with Newton.
The collaborative partnership between Ghyston and Newton is based on a shared understanding, mutual respect and alignment of values, culture, and people.
Our team comprised two full-time developers, a part-time technical lead and support team, offering project support to ensure alignment and success with the task at hand.
Our use of rapid prototyping had several benefits: the defence company saw value in the project very early in the process as its employees had access to the product from the first iteration, and so recognised its benefit to the build process. Using such a collaborative development method enabled end-users to provide feedback at numerous stages, and requests for additional functionalities were welcomed and fed into the various iterations of the product.
Finally, individuals across other departments in the business quickly recognised the product's importance, and so then sought to understand more about how it could benefit their area of the business.
When working on agile projects of this nature, unexpected issues often arise. One of the most significant challenges of this project was the client's spreadsheet-oriented model. Our team proposed that the modelling code refactored to be compatible with a database for better interaction with the webapp, work that was not accounted for in the project plan. It is a testament to the built-up trust and strength of our relationship with Newton and their client that this out-of-scope work was approved.
Although continuing in its development and deployment, the application has now been submitted for auditing and is at an exciting point in the process, with new features being added as key users start to use the system. The project team pulled together at a critical time to ensure the project deadline was met and Newton and the client are happy with what has been achieved thus far.
The project moves into its final phase of development, and we are excited to support further with additional resource and team skills, layering in as one team with blended abilities. The tool we built together proved such a success with the client that they approved a spin-off project to examine the feasibility of using AI to guide decision-making within the tool, and a sub-team is currently exploring the cutting-edge of Machine Learning and Integer Programming with this goal in mind.
We hope to continue to develop and consolidate our exciting partnership with Newton and anticipate working with them on a range of new projects in the future.
"We developed a trusted working relationship with Ghyston. There was a good culture fit between our teams – it felt a perfect match."
Hector Haffenden, Senior Data Science Consultant, Newton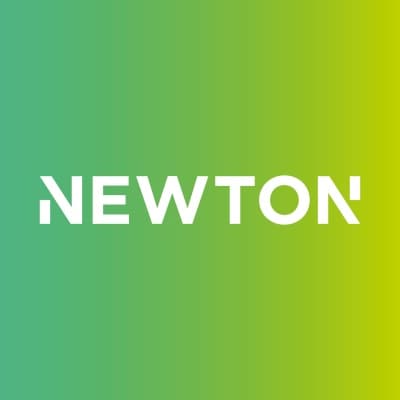 Want to discuss a project?
If you like what you see and would like to find out how our friendly giants can transform your business through brilliant software, please get in touch.
Talk to us