Last week (15th-21st May) was Mental Health Awareness week, and this year's theme was anxiety. The Mental Health Foundation describes anxiety as 'a normal emotion in us all, but sometimes it can get out of control and become a mental health problem'. At Ghyston, we value the wellbeing of our employees, we have trained Mental Health First Aiders within the company, as well as regular activities aimed towards improving mental health, such as lunchtime yoga sessions. 
To celebrate Mental Health Awareness week, our dedicated Mental Health First Aiders (Cara, Andrew, Dan, and Jake) organised a jam-packed lineup of activities. Here's what we got up to: 
Monday 
Andrew organised a thought-provoking journalling workshop on Monday morning, a chance for the team to come together and learn techniques, and practices, for channelling their thoughts through writing. We were also treated to massages in the office, courtesy of Phillipa Jane Massage, which allowed us all to kickstart the week with a dose of relaxation!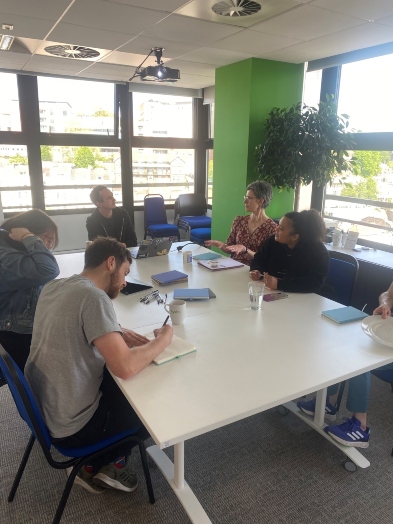 Tuesday 
Last week was not only Mental Health Awareness Week, but also Veggie Week! As part of our commitment at Ghyston to making more sustainable choices, we organised a team veggie lunch on Tuesday afternoon. A special thank you to Eat a Pitta for setting up such a fantastic feast for us all to enjoy!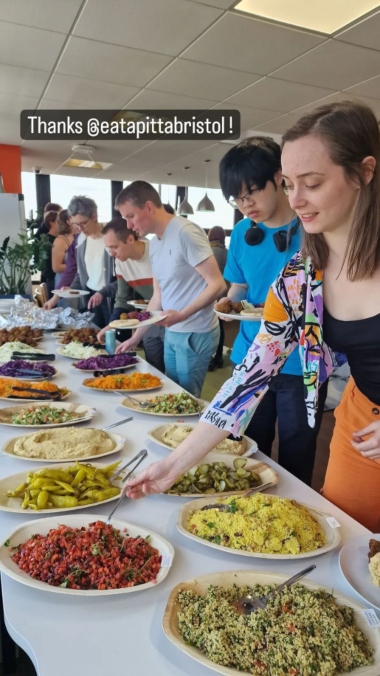 Wednesday 
All aboard!! On Wednesday afternoon, the Ghyston team set sail on Bristol Ferry Boat Matilda. With the sun shining, and refreshments flowing, it was a perfect mid-week activity for everyone to unwind.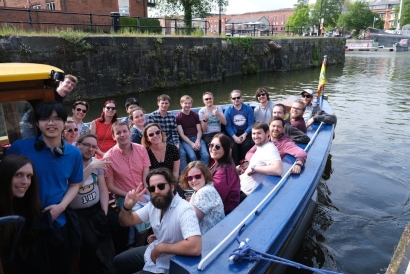 Thursday 
The Mental Health Foundation suggests that getting out and moving is an effective way to relieve symptoms of anxiety. With this in mind, Toby arranged a lunchtime stroll around the harbourside on Thursday afternoon. And for once, the weather was on our side, the team enjoyed a lovely sunny walk, taking in the scenic views.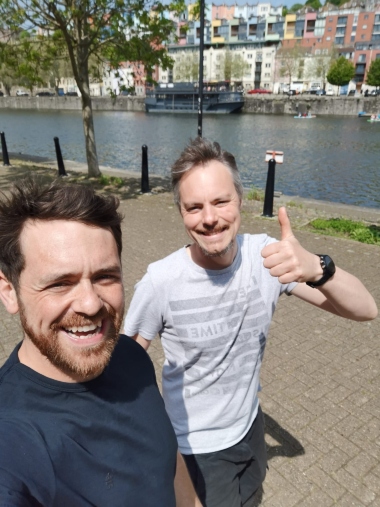 Friday 
To round-up a fantastic week, Cara organised a baking and decorating session in the office. The team put on their Bake-Off hats and whipped up an array of delicious cupcakes!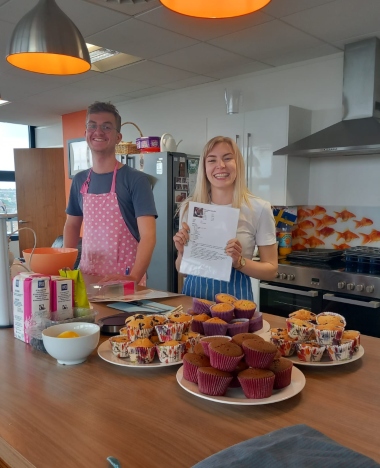 Throughout the entire week, we had a wellness room set up by Jake in the office, a chance for employees to take a 5-minute break from their desks and enjoy a moment of relaxation, relieving their stress. 
All in all, it was a great week, and opportunity to focus on our mental health, learning lots of new ways and practices to manage it.