Alex joined us last summer for a developer internship and slotted straight into the team. We provided training and mentorship and Alex got straight to work on an extension to our very own product, Spaceview. Afterwards he helped create a new internal app called Cake Rota, which we still use to make sure there's a steady supply of cake for our bi weekly company meetings! Here is what he said about his experience.
What attracted you to Ghyston?
I came to Ghyston for an internship after completing three years of a Computer Science degree, at the University of Bristol. I actually applied on my mobile phone whilst in Indonesia with terrible internet, so that just shows how easy the process is! The whole application from the initial form to the interview was so straightforward and fast, the interviews were fun but challenging, and the interviewers were friendly and engaging.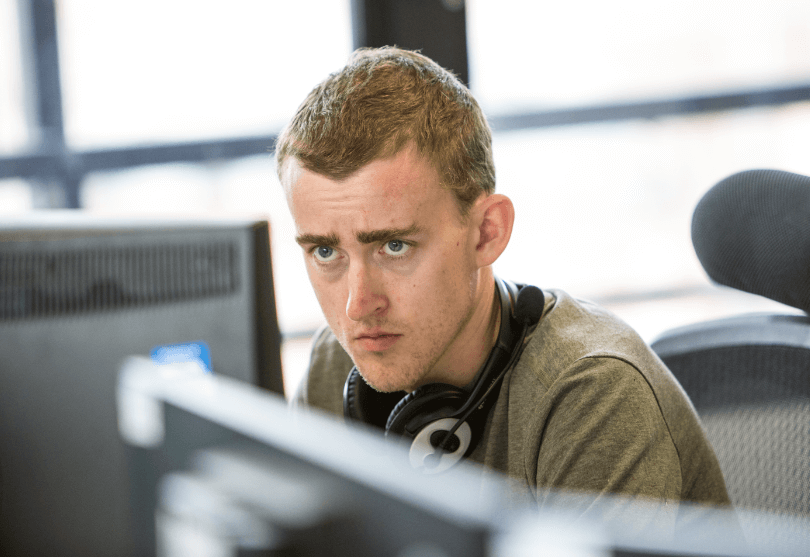 What sort of work did you do?
The first two weeks of the internship were spent training, which involved learning the basics of Typescript, Knockout, React, C#, to name a few. Having studied similar technologies at University I quickly got up to speed with the new languages, however I still felt challenged by the exercises as they always involved interesting extensions and variations. Right from the start I got lots of helpful feedback from my training mentor, in the form of on screen and code reviews.
After the training I spent around four weeks working on a React Typescript project to manage visitors coming into an office. After this I wanted to get some more experience with back end development, so moved onto an internal project for managing the bi weekly office cake making, written in C#. Throughout both projects I've had to get my hands dirty with lots of different things, including setting up a Continuous Integration Build server, and writing unit tests using the Jest framework.
Is there anything you particularly liked?
Everyone at Ghyston has been super friendly. Nerves from the first day soon evaporated, and coming in on the second day just felt right. The office is small enough such that you know everyone, but large enough for there to be a wide range of expertise. Even as an intern you can go up to anyone and ask for help or advice; it really feels like everyone is equal here. One thing I particularly enjoyed was that although I had the support I needed, I was trusted to get the job done without someone constantly looking over my shoulder.
The other thing that has made my internship really enjoyable is all the little things that Ghyston does to look after everyone, including free food and drinks (even fresh berries in the morning!) and lots of great events. Throughout my internship I've had afternoons out of the office for the summer BBQ and a boat trip, as well evening paddle boarding and lots of board games nights.
All in all, I'm very happy I came to Ghyston for the summer!