We were thrilled to win the hugely competitive Business Services award, especially as we were up against 10 strong competitors. The judges were looking for "a demonstrations of the efficiency and effectiveness, repeat business and recommendations, growth and/or positive results in the past year and what makes your service a cut above the rest."  
What makes us a winner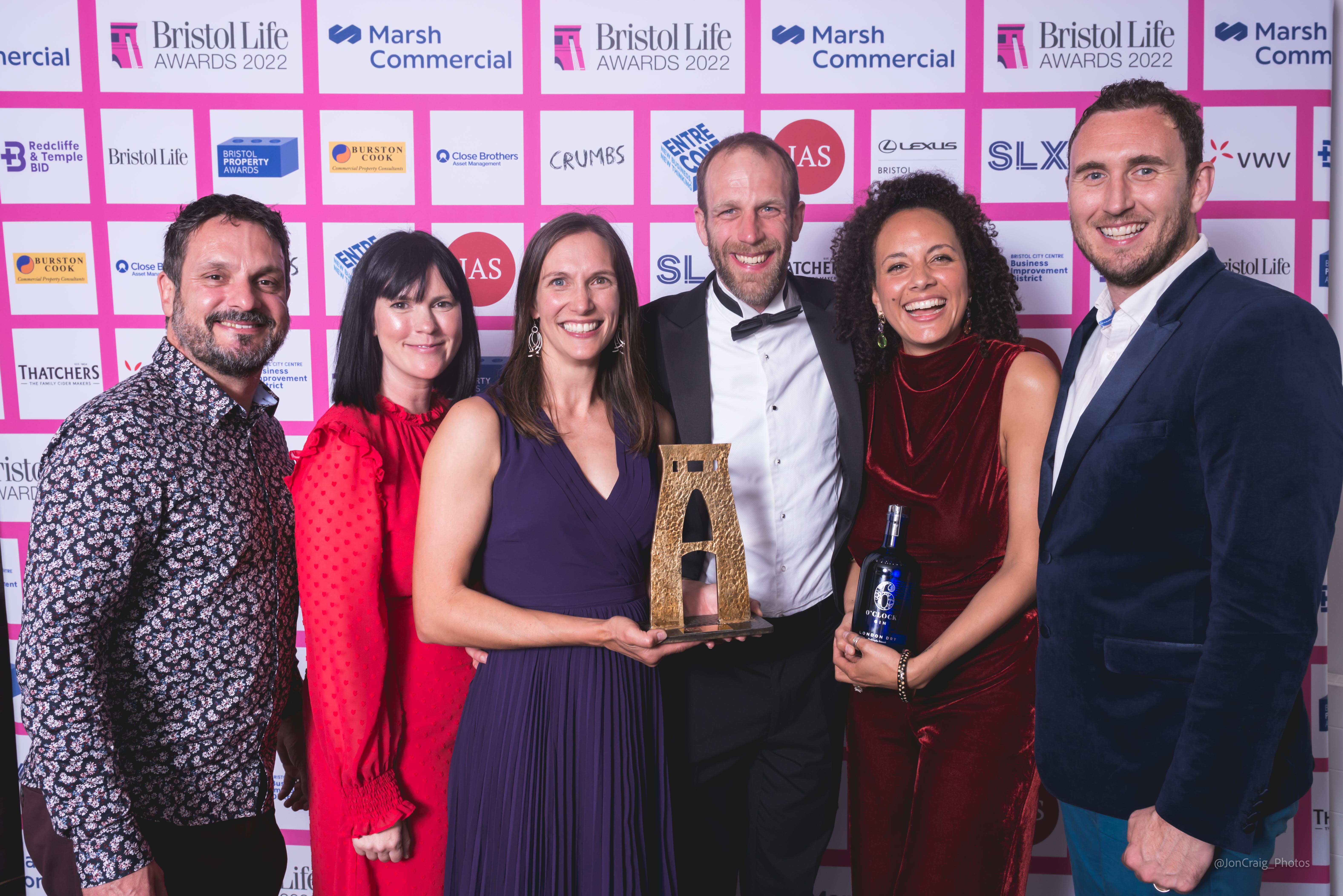 The judges said 
Strong business growth of 30%, sales through £4m, a decent profit margin plus great profit share scheme all demonstrated what a superb year Ghyston had in 2021. 
This year we are celebrating 10 years since first opening our office doors in Bristol. In that time we have grown the team from 5 to 45, we have developed exceptional training programmes and delivery processes, and we have retained the fun and engaging culture that we started out with. We're all extremely proud to have won this award in our Bristol heartland and hope to offer many more years of outstanding technology services to Bristol and the South West. 
Emily Hill, Co-Founder
We're so chuffed to win this award, which is really a testament to the fantastic clients we've been working with recently.  The breadth has been huge: from innovative fintech products, to manufacturing efficiency solutions, to retail optimisation, to asset tracking, and many more.  But the core theme is simple: our clients want to work really closely with an exceptional partner to make their world better, and we've been delighted to be able to do that so effectively this past year.
Ric Hill, Co-Founder