Explaining user-centred design in your organisation
Whether it's a large-scale development from scratch or a small tweak to an existing system, good user-centred design principles often feel like they should be a no-brainer for all organisations. So, it can be a surprise to meet resistance from within your colleagues when this approach is put forward.
This report looks at how you should be talking about user-centred design to get everyone on board.
We cover:
What user-centred design is
How to understand different internal needs
Advice for selling in the user-centred design approach
Contributors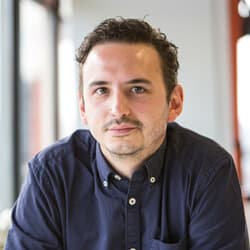 Andrew Cox
Lead Designer at Ghyston
Want to discuss a project?
If you like what you see and would like to find out how our friendly giants can transform your business through brilliant software, please get in touch.
Talk to us