Happiest Workplace Award
Having recently won the Wylde IA Happiest Workplace Competition, in the category 'Bristol Small Business,' we are now officially the happiest small workplace in Bristol – yay! Wylde IA is a workplace consultant and interior designer who helps other companies become happier, more productive places to work.
Employees nominate their company (anonymously) for the competition so I was delighted to be told that many Ghystoners did this, and that we'd been shortlisted for a visit from the judging panel. On their visit, the main thing they asked me was, "What do you do to make your employees happy?". I have to admit, I kicked myself a bit for not having a nice coherent answer to hand! In writing this down at least I'll have the perfect answer for next time I'm asked that question.
There are a number of things we do that I think are important and these broadly fall into three themes. Here's the first:
Environment
Something that is really important for us all at Ghyston is that we like coming to the office and we enjoy working with our colleagues. We have a large open-plan office on the 13th floor of Colston Tower with great views over Bristol. Everyone has a spacious desk with a modern laptop and two monitors. For relaxing we have a big "chill out" area, including a kitchen, Wii room (yes, a whole room just to play games!), pool table, and table football table. We even have musical equipment like a keyboard and drum kit – and our first office band as a result! Our office really is a lovely place to be and people often comment on the pleasant atmosphere when they come to visit us. We hope the positivity rubs off on our clients as we place real importance on making the projects we work on enjoyable for everyone involved.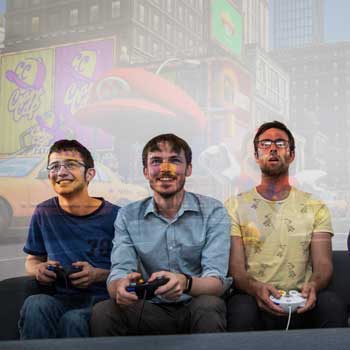 Outside of work, we have several trips and activities which help real friendships grow, in turn helping us work together better as a team. Every year we have a budget set aside for employee morale, which is allocated by our employee-elected "morale officers." Day-to-day spend is on free food and drinks in the kitchen, as well as regular low-key events such as "board games and pizza," and drinks at the pub. One-off events come in every variety as they are nearly all suggested and organised by employees, and include: boat trips, summer barbecues, go karting, climbing, comedy evenings and zoo trips. We give each employee an extra holiday allowance specifically for going to morale events so that some of these activities can be within working hours. Our annual weekend conference abroad is another opportunity for the team to get to know each other better and to have fun.
Fun, Fitness and Community
Since there's a culture of doing things together in our spare time, there are also many non-morale funded things going on in the office such as lunchtime runs, trips to the climbing wall or squash courts, and a weekly fitness session in the nearby park. This summer over a third of us were in training for the Bristol half marathon, which we ran in September, raising over £3000 for our charity of the year, Emmaus. We support employees to give to charity and to do charitable work. To do this, we fund payroll giving, match sponsorship money raised by employees, and offer extra holiday for employees to do any charity work of their choosing.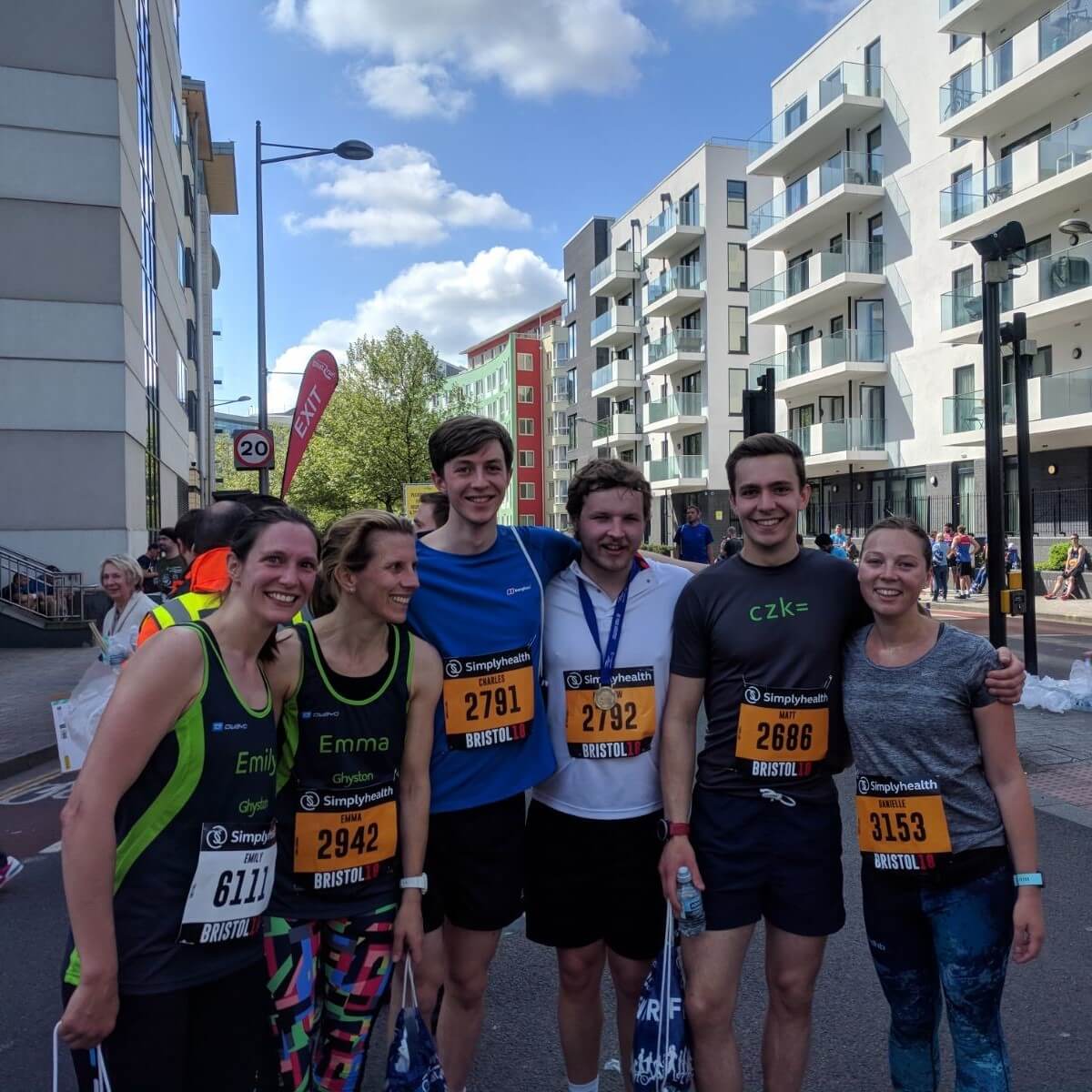 All of this makes the day-to-day experience of working at Ghyston really great, and we think that makes for a brilliant client experience too. But there's more to this story – find out how else we cultivate a happy workplace in the next post in this series!