Sunday the 13th of May signalled a return to our roots as almost half of us huffed and puffed through the Avon Gorge valley - past Ghyston's Cave itself! - and honoured the work-life balance so expertly essayed by the legendary Bristol Giant.
In other words, we entered several teams in the Bristol 10K run, and raised as much money as we could for our Charity of the Year, Young Bristol.
Leading up to the 10k we have raised funds in a variety of ways. A winning formula seems to be a 'pay what you would have paid for a meal and have a meal on us' event - whether it is pancakes, slow-cooked lunches or breakfasts, we are always happiest eating and fundraising at the same time! We also run the odd office sweepstake and find other creative activities to get involved in.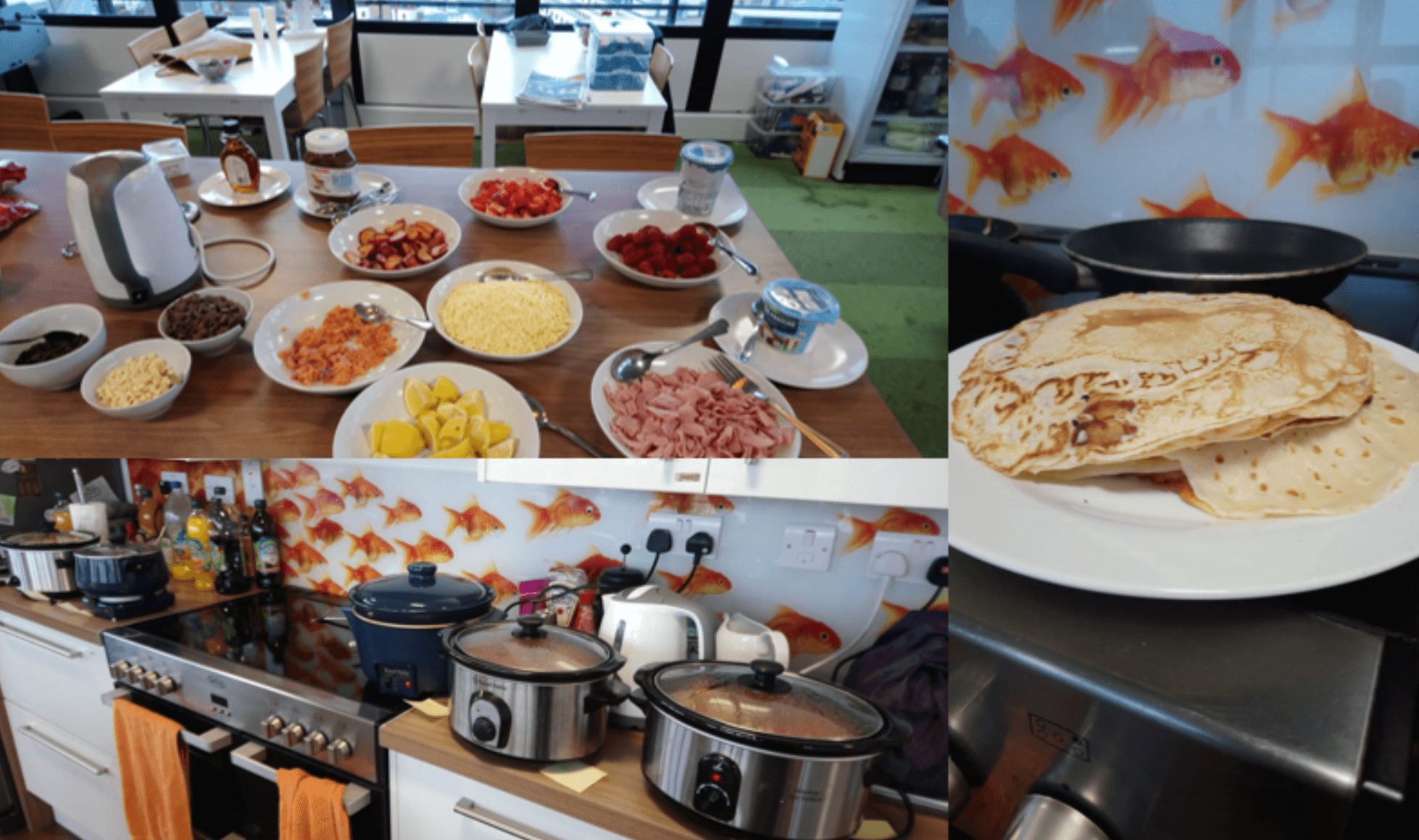 Back to running - which is where the blood and sweat come in. Last year we won the mixed team event. Some of us are really keen runners and manage times which are – frankly - ludicrously fast. Others of us are more towards the reluctant end of the running spectrum! But we are all really inspired by the impact of Young Bristol's work, and ran our socks off. In fact - one of us (mentioning no names) nearly ran in socks as he was so excited to get to the race he brought 1 trainer with him. Luckily our quality assurance manager had a spare pair in the office - such is his commitment to the quality of the team's output!
It was a hot day with no wind - so some potential fast times if you could stand the heat! Props go to Jake who has just started running recently - the longest training run he had done was 6k but he made it! The rest of the team all got under their targets (or very close) with a smattering of sub 50 minutes, sub 45's, and one sub 40 from triathlon maestro and CEO Ric.
The results were in the next day and we were delighted to find out that we won both the Men's and the Women's team sections! This is a great honour, but more importantly we are all super pleased with our performances and happy to raise funds for our charity.
How did we choose Young Bristol?
Around December time in Colston Tower, we all take a moment to reflect on work, life and our community - and nominate a charity to support during the next year. This spawns a typically democratic and technically correct process of determining what our efforts will go towards. There is also the odd personal choice thrown in, often with a solid connection in place, and this was certainly the case with Young Bristol.
Lisa Gunton, whose husband is one of our long-standing developers, has worked for Young Bristol for many years. Not only is she an honorary part of the Ghyston 'family', as are all our partners, but we've all engaged with Young Bristol activities - high ropes, caving, kayaking - thanks to her. We experienced for ourselves the adrenaline rush of leaping from a 30 foot high platform to catch a trapeze bar, and worked as teams to solve problems and encourage each other to conquer entirely sensible fears! The sense of freedom, fun and confidence in life skills is exactly what the charity does for young Bristolians - and we are thrilled to support that.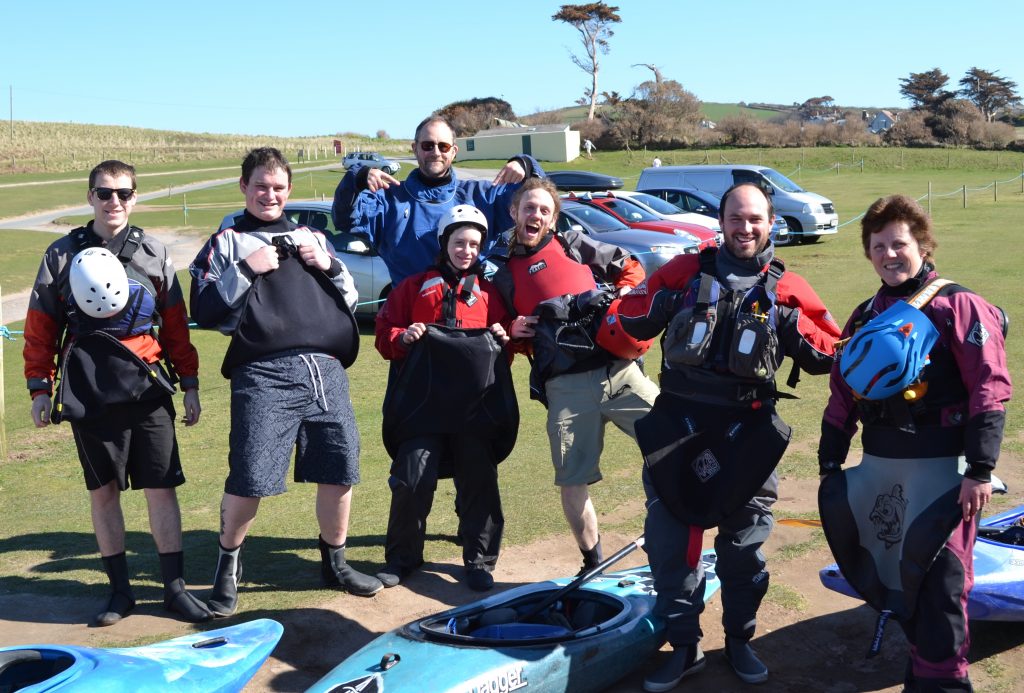 So this year they won our vote, and in January, Lisa and Lucy Saunders came in to tell us much more about the charity, and its impact.
What does Young Bristol do?
Young Bristol was founded in 1928, and has a vast wealth of experience in supporting 8-24 year olds across our city. Over 1000 young people attend a YB event every single week. The key areas of work are clubs, training programmes and outdoor activities.
There are 25+ clubs across Bristol, many playing a vital role in deprived communities.
YB has great training programmes, equipping youngsters with skills, knowledge and experience which enhance their careers. For example, YB supplies the SS Great Britain with fully trained Climbing Instructors.
YB provides a range of outdoor activities, from high ropes to abseiling, climbing to caving, kayaking to stream walking – that's just a flavour of what's on offer.
The facts are compelling – but even more so is the personal impact. Here is one of countless stories:
"I first came into contact with YB in the September of 2016. My son had a difficult time finding direction after college, he joined the ITS course soon after and jumped at the challenge.
It wasn't long until I saw the change in him.. motivated, focused and active… fantastic ! He was quite affected when we were made homeless back in October 2014 and it caused quite a rift in our relationship. He got me involved on a taster course with a local men's group followed by a gig rowing group … wow.. it changed my life.. so much so by June 2017 I'd started to volunteer with the activities… being out and about doing all sorts of things gave me the break I needed.. my mental health improved.. things started going better for me.. now i've a home and an opportunity and a purpose. Mostly down to the help, compassion and training I've received at YB.. I can really say it's been a life-saver.. thank you."
If you'd like to help Young Bristol, Ghyston are 'charity-matching' donations for the 10k run - which means your donation will get doubled by us! (The sponsorship deadline is sometime in August 2018, so plenty of time).
You can check out our sponsorship page here. It's easy and secure to donate, and it all counts (double). We're already looking forward to our next charity event in the office!